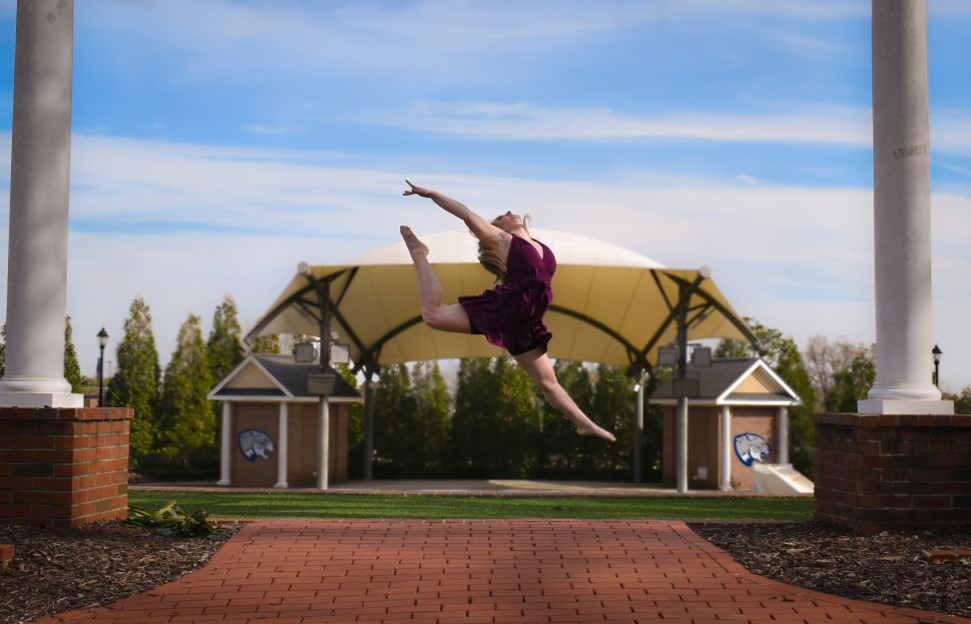 27 Jun

High School Graduate Spotlight: Kaylee Gresham
Tell us about you – your work, your family, your hobbies, and interests?
I love my crazy family! I have one brother, Harrison, and then my mom and dad, Jenifer and Darren, who make it possible for me to continue my love for dance!  Dancing has always been my favorite interest in life.  I spend most of my free time dancing and have no time to pursue anything else.
What inspired you to start dancing?
I was two years old when I started dancing, and I have just fell in love with it over the years.  I love telling a story when I dance and perform. I like to make people feel things, joy especially, when watching me dance!
What classes and activities have you participated in at the BDC? (private lessons, group classes, parties, showcase, competitions)
I've done it all at the BDC!  I started out in the teen group classes, but wanted to grow more in my dancing, so I decided to start private lessons with Val.  He has taught me more than I even knew there was to learn about ballroom dancing!  I also participated in out-of-town competitions in Asheville and Atlanta, as well as competing in the Augusta Dance Challenge at the studio.
How has dance enriched your life?
Dance has completely changed my life!  Like I said, I have been dancing since I was two years old, so I basically eat sleep and breathe it!  Dancing always seems to be my go-to when I'm feeling happy, sad or anything really.  Too, all my friends and family are completely supportive of what I do, so I would say it absolutely enriched my life positively!
What do you love about dancing at the BDC?
I absolutely adore dancing at the BDC!  All of the staff and teachers, and even other students, are so friendly and welcoming.  The studio I previously came from was not nearly as joyful as the BDC, so I am so thankful to the dance family that I have now!  Also, the BDC always has something going on.  Whether it be a Friday Night Dance, group classes, private lessons, or even showcase, there is always something to get involved in!
Do you have any advice for people who want to start or are just beginning their dance journey?
The advice I would give to beginner dancers is to not give up!  It can be hard at first, learning new things, styles, or steps, but it is completely worth it in the end when all the hard work and effort you put in pays off!
Tell us about your future plans after graduation.
After graduation, I plan to attend Georgia College and State University in Milledgeville, GA,  to major in chemistry and minor in dance.  I hope to have a career in the medical field while also continuing my love for dance!