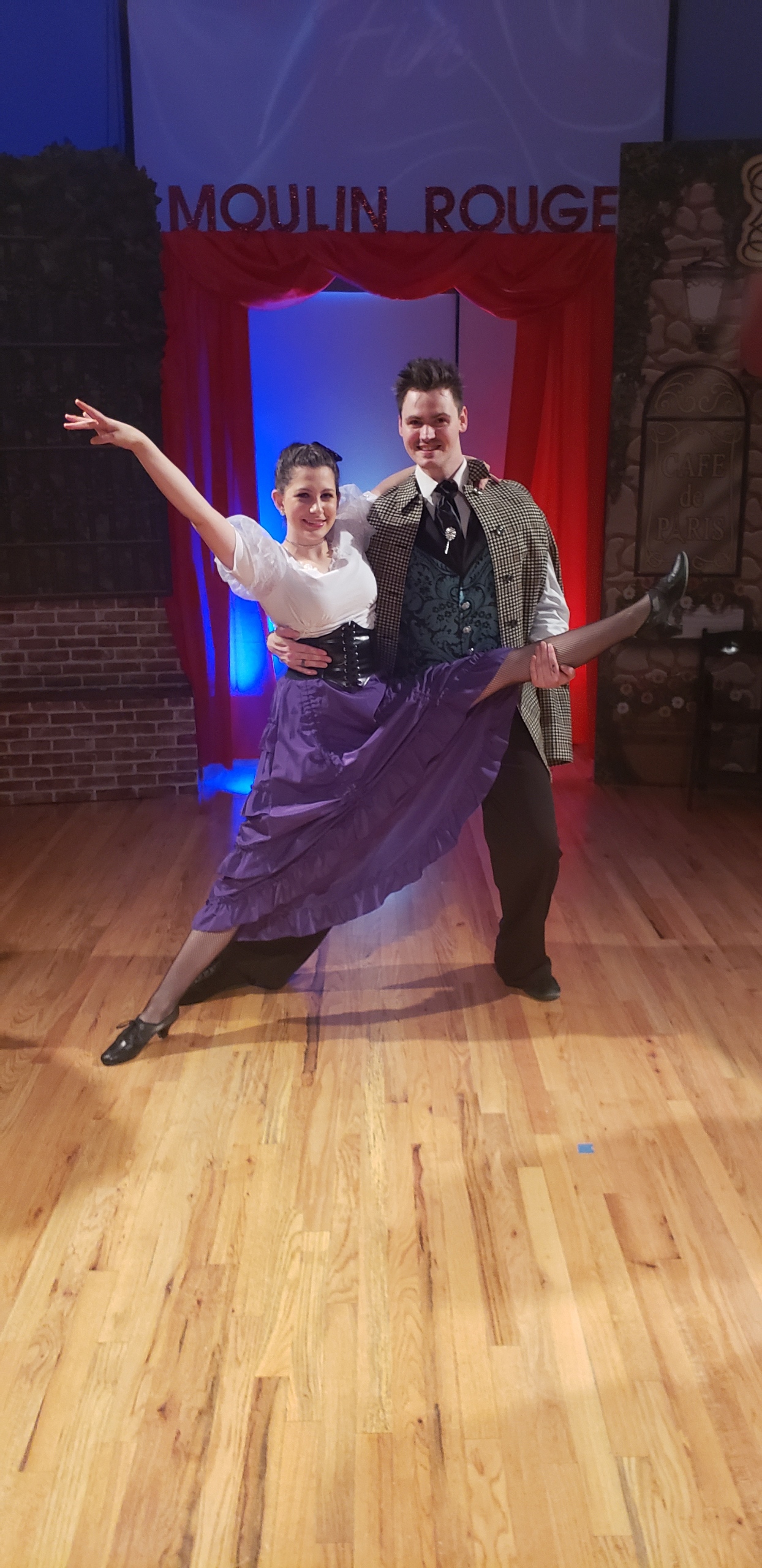 04 Jul

High School Graduate Spotlight: Zoe Krenz
Tell us about you – your work, your family, your hobbies and interests?
For the summer, I am working at University Hospital as a PPE assembler for the Covid response.  I am an only child, but I do have many cousins along with a loving dog.  My mother also works at University Hospital, while my father works at SRS.  I enjoy dancing, learning, crafting, painting, reading, swimming, paddle boarding, and jet skiing.  In my spare time, I am most likely watching Netflix, reading, or studying for my endless exams.
What inspired you to start dancing?
I began dancing when I was just two years old.  My mother put me in ballet, jazz, and tap classes.  She and her sister did ballet for years, and she wanted me to follow in their footsteps.  After a few years, I found that ballet was my favorite dance style, and I stuck with it for 13 years.  I love ballet; it is the basis for all dance styles, and I truly felt that it was in my blood.  I loved dancing in The Nutcracker and in demos, but I eventually had to quit ballet.  My body could not handle all the stress from taking college and high school classes on top of ballet.  I gave up dancing for about a year until I decided I needed it in my life.  I did Social like most high schoolers in this area, but I knew it wasn't real ballroom dancing. Therefore, I decided to sign up for classes at the BDC.  Ever since then, I have loved doing ballroom dance.  My friend, Katie Kelly, also suggested the BDC, since she had been going here for years.  Getting back into dancing was one of the best decisions of my life.
What classes and activities have you participated in at the BDC? (private lessons, group classes, parties, showcase, competitions)
In my two years at the BDC, I have done several Friday Night Dances, numerous private lessons and group classes, as well as one showcase season.  Specifically, I performed in the Moulin Rouge showcase, the Haunted Eye Ball (Wonder Woman dance), TV Show Night (Tuesday teens), International Ball (Monday Ladies Samba), Winter Ball (Grinch routine), and now the Cats & Dogs Movie.
How has dance enriched your life?
Dancing has provided me with an outlet to express my emotions, decrease my stress, and exercise.  I have always loved the art form of dance; there aren't words to articulate how much it has contributed to my life.  I will never forget the memories I have made through my years of dancing.  I have made countless friends and become a much better person because of dance.  It is in my DNA; I will always continue to dance, no matter what challenges life brings me.
What do you love about dancing at the BDC?
My favorite thing about dancing at the BDC has to be the environment.  Ballet is very strict and entering another dance style, I was very scared I would have a similar experience.  However, I have received nothing but respect and motivation from all the teachers and students.  I love that there is no judgement or negativity; everything is very positive. The year-round performances were definitely what I looked forward to the most.  I loved doing showcase, balls, and Friday Night Dances.
Do you have any advice for people who want to start or are just beginning their dance journey?
If you are just starting off dancing, do not give up!!!  I know dancing can be frustrating, especially when your body isn't used to it, but it is so worth it.  Dancing is a great way to stay fit and active, make new friends, enjoy great company, dance to your favorite songs, and boost your confidence.  Never be discouraged, every obstacle is another marker on your journey.  One of the best decisions I've ever made was to continue dance.  No matter your age or skill level, dance is for everyone.
Tell us about your future plans after graduation.
In the fall, I will be attending Augusta University.  Since I took dual enrollment in high school, I only have seven courses left until I can apply to pharmacy school.  Those classes should take about two years, and afterward, I hope to attend the University of Georgia's pharmacy program (I am a massive UGA fan).  All throughout my higher-level education, I hope to continue dance as well!!