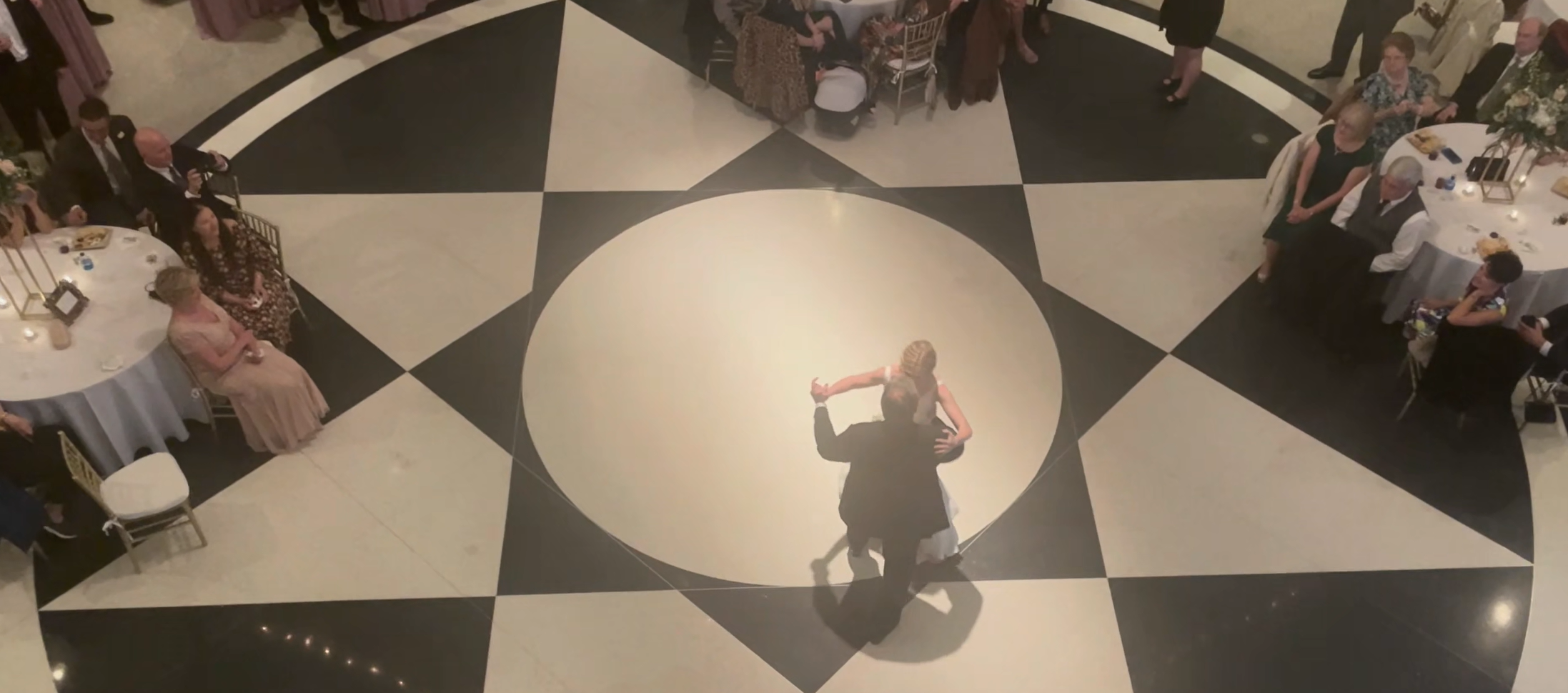 25 Mar

So, You're Getting Married!

So, you're getting married!  The first dance, a time-honored tradition at the wedding reception, should be a memory you will cherish forever!  Allow The Ballroom Dance Center to help you prepare for that special moment.  Whether you have a little time, or you are planning well in advance, we can choreograph a dance "routine" that's perfect for your dance level, personality, and time frame.  You may prefer a little pizzazz and flair in your dance, no problem.  Maybe you'd feel more comfortable doing a simple dance.  That's okay, too.  We can choreograph your dream dance. 

Couples are encouraged to bring music for their first dance to their first lesson so the custom choreography can be coordinated with the music and dance style chosen.  We can even help pick out the song for the first dance if needed.  During the lesson your choreography will also be recorded so you can practice between lessons.

In addition to working with the bride and groom, we can help you create a truly memorable father-daughter or mother-son dance.  Maybe the entire wedding party would like to take dance lessons prior to the big day!  No problem.

Dance lessons also make a wonderful gift for the engaged couple, so couples, be sure to add this to your wish list.  You may just discover that taking dance lessons during your engagement is not only wonderfully romantic, but also helps relieve the stress surrounding all the other wedding day preparations.

At The Ballroom Dance Center, not only will we help you make your first dance memorable and fun, but this could also be the beginning of a hobby you will enjoy together for years to come!

Click here to see a video of the Father/Daughter Dance choreographed by Val for Laura and her father, Brandt Bonin. Laura was married to Trevor Balliet on March 12, 2022.