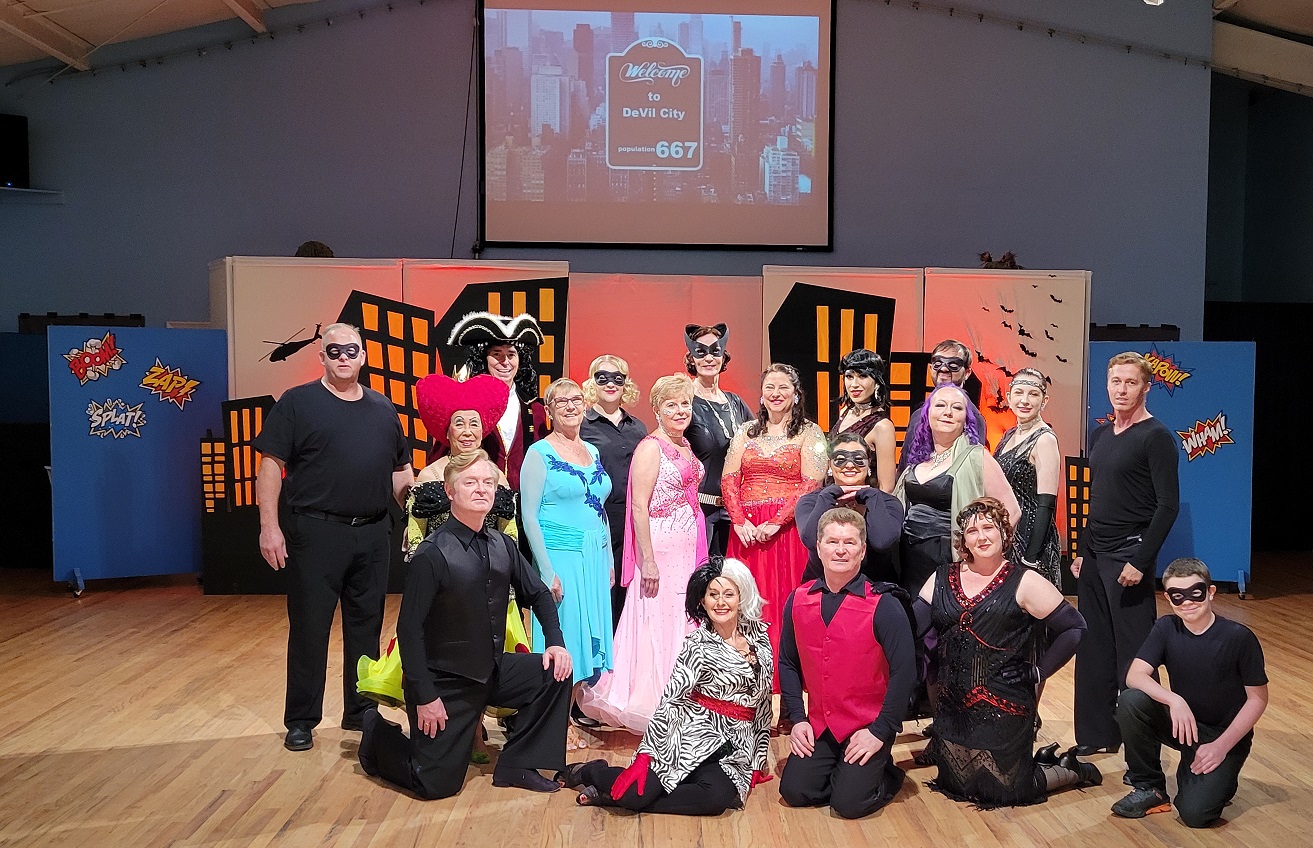 05 Jul

Thank You Cast, Those Behind the Scenes and Those Who Purchased Tickets for Making "Villains" a Huge Success!

The "Villains" show may be over; however, we continue to get rave reviews from everyone who attended one of the performances, or in some cases, both performances. It was obvious from the quality of the show that there was much preparation beforehand by the staff, all dancers and those who worked behind the scenes on the script, set, lighting, set changes, and every element that went into making "Villains" the first-class show you have come to expect from the professional staff at The Ballroom Dance Center.

It was good to be back, and we look forward to seeing you on the dance floor soon. Whether it's for a private or group lesson, a Friday night dance, or a dance number in one of our shows, The Ballroom Dance Center is here to help you meet your dancing goals!

Yes, you can learn to dance!  Call us at 706-854-8888!  You'll be so happy you did.