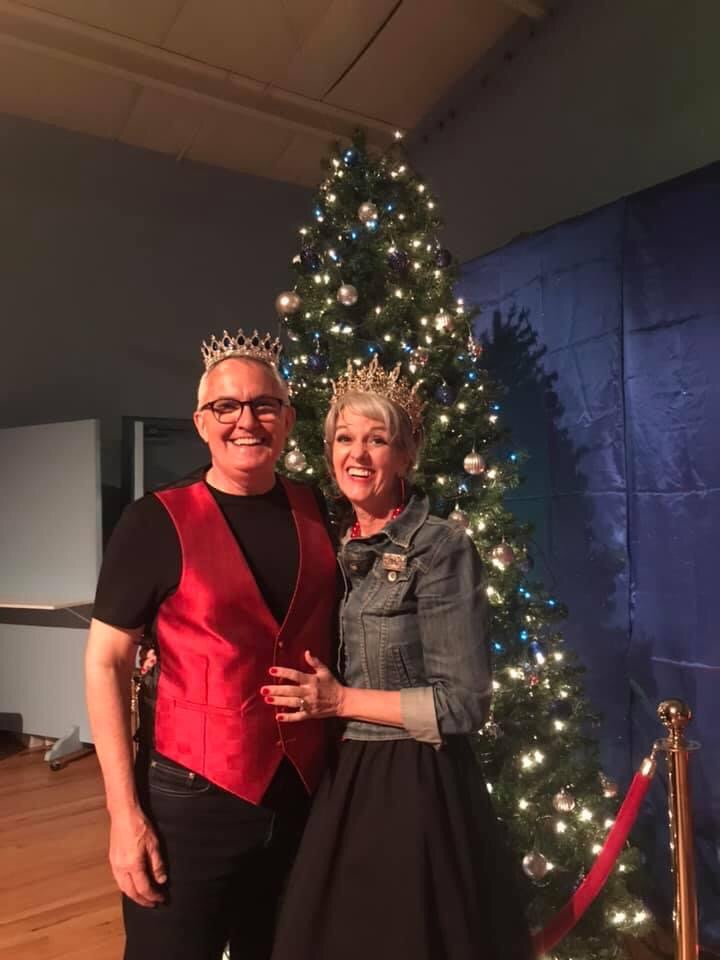 25 Sep

Who's Who at The BDC … Curtis and Liz Klebba

This week we would like to introduce you to Curtis and Liz Klebba. Curtis is a retired Navy Chief who still works for Uncle Sam, and Liz is a style coach and wardrobe consultant who runs her own business, Closet Play Image. When they are not busy with their jobs, they like hanging out with their sons and their families. Their favorite family activities include biking, cooking, eating, and of course….dancing!

Something you may not know about the Klebbas is that Curtis used to be a ski bum in Colorado, and Liz was a punk rocker! So, what led them to dancing? "Bless Terri Schneider Singletary! It's all her fault," stated Liz. "She gave us a lesson, and we were hooked!"

Curtis and Liz currently take private lessons and enjoy the time it gives them together. Plus, through private lessons, they can learn at their own pace and work one-on-one with the instructors on certain challenges they may have. They have found the instructors at The Ballroom Dance Center to be so encouraging.

They have also taken group lessons. "Our most memorable group lesson is undoubtedly when we surprised Liz's mom, who has always loved to dance, with a lesson for her 85th birthday," said Curtis. "Our sons and their wives were there with us, and she got to dance with all the special men in her life!"

During their time dancing, they have performed in one showcase and at a number of balls, most notably as Gomez and Morticia at a Haunted Eye Ball! "We have found this very beneficial to our dancing. Practicing a routine for a showcase or a spotlight performance creates a focus that really helps us improve our flow and skill level and makes dancing automatic," stated Curtis. "We especially see our biggest gains in skill and technique when practicing for a performance."

Laughingly, Liz says when they first started dancing, their goal was to emerge with no broken toes. Now? "Let's avoid injury gracefully!" However, dancing comes with some frustrations. One being, not dancing as gracefully as they would like to. They explained that sometimes it feels so awkward, but change happens through baby steps. Listening to the instructors and repetition to build muscle memory is key!

They enjoy the dance parties and balls held at The Ballroom Dance Center. It's fun, and they enjoy the fellowship. It's also a great date night and provides them a time for exercise and practice, which they find they don't do nearly enough of. "The staff is fabulous," added Liz. "They are ALWAYS excited to see you. The studio provides such a family-friendly atmosphere."

Another plus is that the Klebbas have enjoyed learning something new with each other rather than from each other, and it's been fun. Also, dance lessons are their time together! Their advice to those who are thinking about dancing is to just show up and do it! Also, don't worry about stepping on toes. Everyone does it! "You're going to have WAY more fun than you think! Laugh at yourself; it makes it SO much easier," stated Curtis.

So, in the process of learning to dance, everyone always learns something new about themselves. For Curtis it was "I can dance!" Liz, she is not good at following, which Curtis already knew! (LOL) Curtis and Liz will both tell you that the main thing is to have fun. No one is watching you, except the instructors, and that's their job.