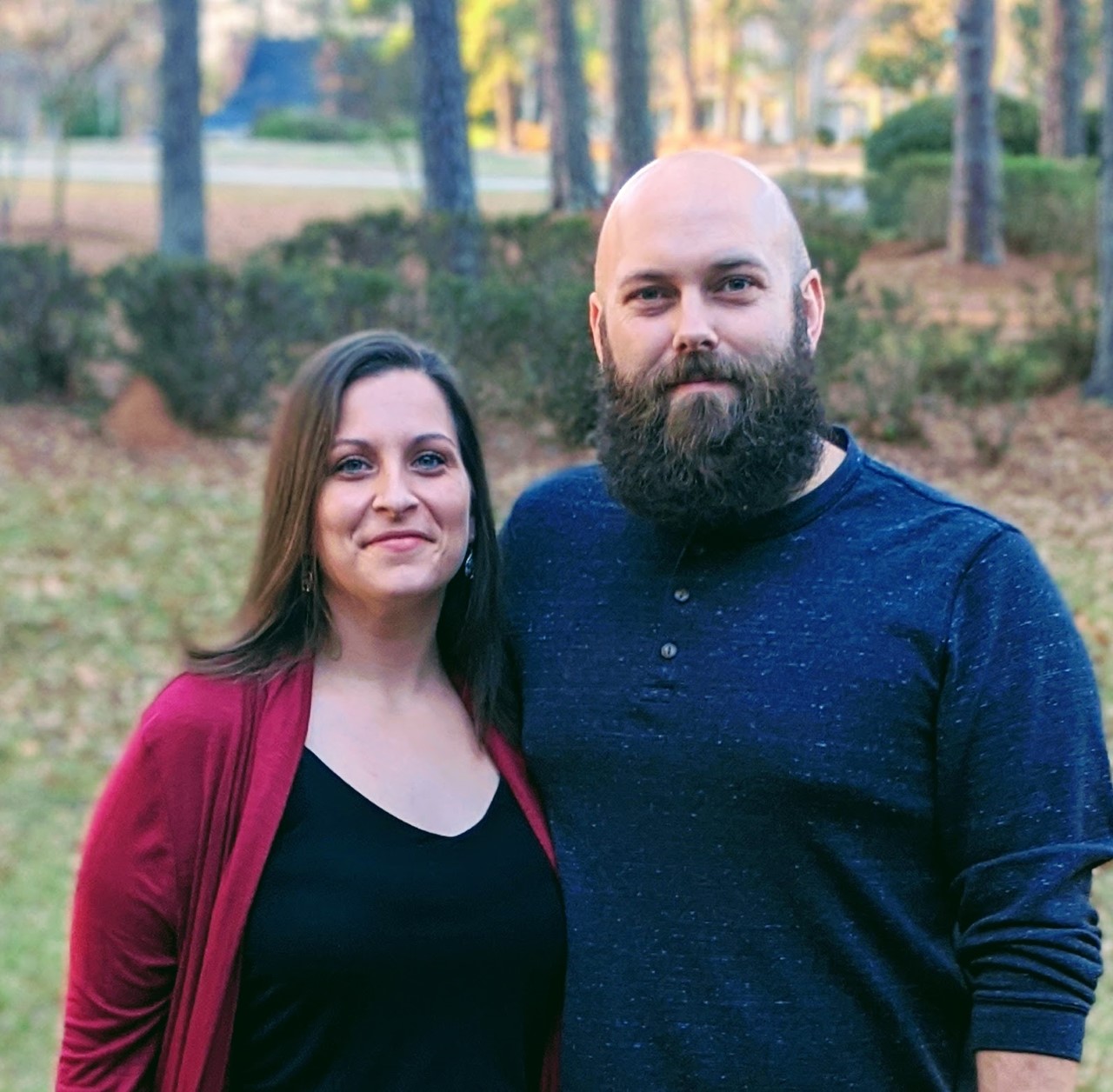 06 Mar

Who's Who at the BDC – Sarah and Curtis Lambert

Curtis and Sarah Lambert have been dancing at The Ballroom Dance Center since June 2020.  They have three children, two boys and one girl, who are 11, 10, and nine.  Sarah is a speech therapist, and Curtis is a data scientist.  As a family they enjoy hiking, camping, and outdoor activities.  Sarah also enjoys gardening and flowers.  Curtis is from California, Sarah is from New York, and they met in the Army.

As a young boy, Curtis's grandpa used to teach him to dance, so a couple of years ago, they decided they should revive a family tradition.  Not only is it something fun they can do together as a hobby, but this is time they can set aside just for themselves.

Currently, they are taking private lessons.  They have also taken group classes where they found the other couples to be very encouraging.  Seeing others dance also gave them the motivation that was sometimes needed to keep going.  Their advice to anyone wanting to start dancing is to just jump in and go for the private lessons.  For them, the advantages of private lessons are being able to learn faster and really get to know the instructor.

As with other students at The Ballroom Dance Center, they wish they had started dancing sooner, but it is never too late to take that first step onto the dance floor.  The main thing is to just to start dancing, wherever you are in your life, and not wait.

One thing the Lamberts have learned about themselves is that Sarah thinks through things differently than Curtis.  However, that's okay!  They have found the teachers at The Ballroom Dance Center to be great at teaching them in the learning styles that work for them.  Curtis revealed that he sometimes gets frustrated with himself and then gets frustrated at being frustrated.  However, he says, he just forgives himself and runs with it.  Sarah sets little short-term goals to help her in learning.  She also finds that the more she learns, the more she wants to learn

They have enjoyed the dance parties at the studio.  The Halloween Ball and the Thankful Ball that were held in the fall were a lot of fun.  Besides being fun, they can practice what they are learning on their private lessons and get to know the other students better.

Curtis and Sarah are still somewhat new to dancing, but they have found that practice helps a lot.  They point out that you just need to keep practicing, and you will get it!  You do not have to practice a lot at once.  Just 10 to 15 minutes at a time will make a big difference, and they can tell when they do not practice!  When they are practicing at home, the children really enjoy watching and giving them scores like the judges do on "Dancing with the Stars."  It sounds like this is a family tradition that will continue!