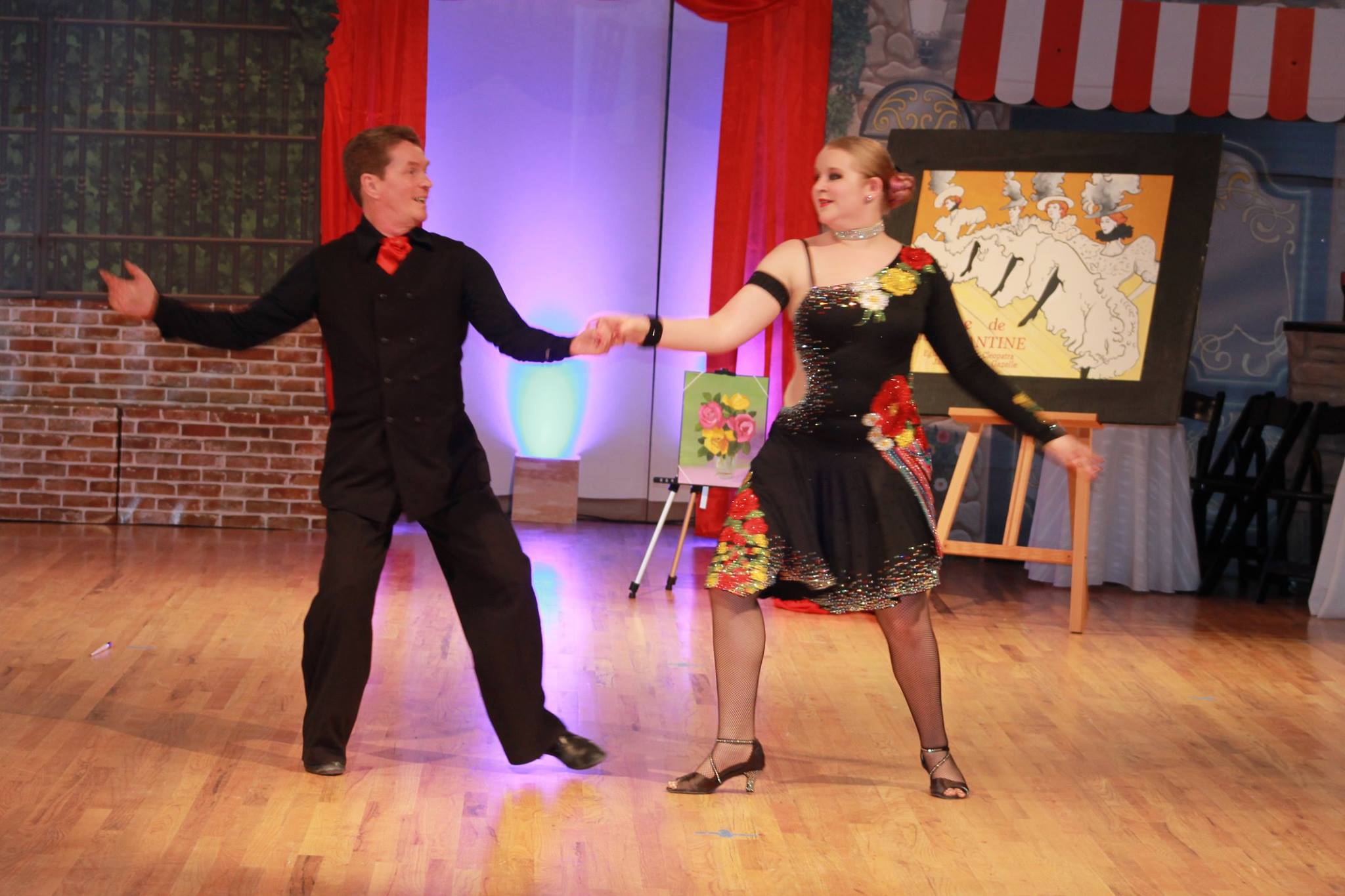 11 Jul

High School Graduate Spotlight: Grace Jones
Tell us about you – your work, your family, your hobbies and interests?
My name is Grace Evangeline Jones, and I have been dancing for 15 years. I learned the basics of Jazz, Tap and Ballet at Stephanie's Dancers during my seven years there before finding my home at the Ballroom Dance Center where I have been for eight years.  Most of this time, I was lucky enough to share it with my best friend, Hannah.  My second love is for music, so I have trained my voice for classical singing with Mrs. Christine Bruner for eight years in Italian, German, and Musical Theater.  I have also participated for three years in the Augusta Youth Chorale and Student Council at Liberty Independent Private School and have served in many positions in my church youth program.  I am interested in opera, musical theater, the language of flowers and classical literature.  On the home front, I have an older brother named Alex and a younger brother named Jacob.  I have always loved my brothers and bonded with them over video games, which have become a favorite shared pastime.  My parents and I are best friends, and I am able to share ballroom dancing with my mother!
What inspired you to start dancing?
I began dancing when I was five years old because my mom wanted me to share the dancing life experience with her.   At the time, I was excited to dance due to my fascination with Disney Princesses and musicals.  Then, when I was about 12 years old, I wanted to try something else, and we learned that some of our family friends were going to learn ballroom dance.  I was absolutely thrilled, and I am still inspired today to ballroom dance like a princess!
What classes and activities have you participated in at the BDC? (private lessons, group classes, parties, showcase, competitions)
I began ballroom dancing in Joshua's beginner teen class on Tuesdays.  We had a lot of fun, and his choreography was amazing!  Shortly thereafter, I added the Monday advanced teen class and the performance classes, which allow me to perform choreographed group numbers at the Friday Night Dances and work skills and technique to be ready for competitions.  I have enjoyed the fun of choreography and showmanship, as well as the rigors and dedication needed for competition.  I participated in four Augusta Dance Challenges from beginner bronze to full silvel, women's formations, private lessons and various group lessons such as Argentine Tango, Intermediate Foxtrot, and others.  In the past eight years, I've attended many Friday Night Dances and themed balls, and six amazing showcases!
How has dance enriched your life?
Because of dancing I have grown and maintained a much more fit lifestyle.  I have learned professionalism, showmanship, and maturity that I might not have otherwise.  I have met amazing people and learned new things about myself, such as how I learn, discipline in practice, and patience. Dancing gives me a place to belong and express myself.
What do you love about dancing at the BDC?
I love the Ballroom Dance Center because it has community, performances, professionalism, and support I would not experience any other place.  I know no other ballroom dance studio that has choreographed shows with original storylines, humor, and charm.  I love that the BDC has a real teen program, and that adults and teens can enjoy dancing with each other.  I love the opportunity to work hard and complete my goals.
Do you have any advice for people who want to start or are just beginning their dance journey?
Be patient with yourself.  Even if you do it perfectly the first time, you may not look like a pro because it's repetition and muscle memory that makes it look so clean and smooth and not simply doing it correctly.  Remember to be vigilant and determined to learn, because giving up leads to a 100% chance of failure.  Just like every other kind of skill and talent, everyone can dance; they just have to try.
Tell us about your future plans after graduation.
After graduation I plan to audition for the Bachelor of Arts Vocal Performance in Classical Program at Brigham Young University.  I hope to join the Young Ambassador's Program and attend their Ballroom Club dancing as much as I can.  I hope to eventually become part of an opera company, a classical choir or theater company, but my dream job would be to sing and dance for the Walt Disney Corporation.
Photo courtesy of Jacqueline Griffin