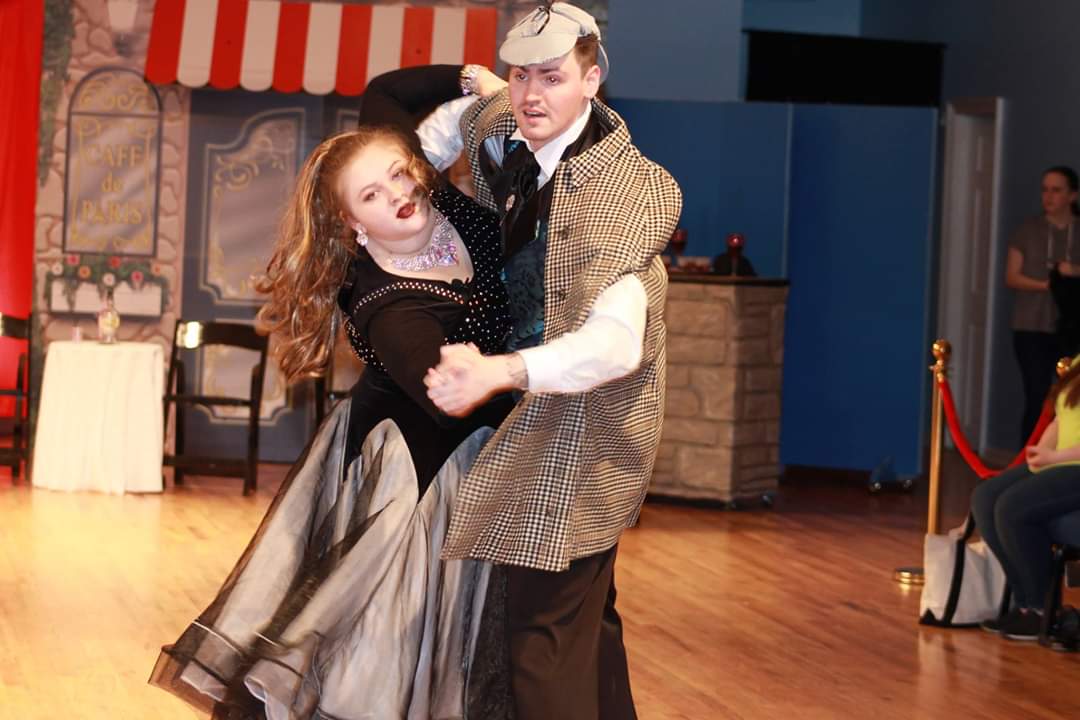 18 Jul

High School Graduate Spotlight: Rylen Kendall
Tell us about you – your work, your family, your hobbies and interests?
I'm 17 and the youngest of five kids.  My hobbies include dancing, overthinking, attending concerts (when it's not COVID season), and playing a little guitar and ukulele.  I love basically everything music
What inspired you to start dancing?
At first, I didn't want to dance.  My sisters danced before I did, and I was in this stage of "I don't want to do anything my sisters do."  But one Tuesday, I tagged along.  They were prepping for the showcase, Moon River, and I saw my sisters smile the widest I had ever seen them smile.  I came home and told my mom that I want to start dancing.  I want to look that happy – I want to be that happy.  So, the short answer is I saw that people were truly happy when they danced, and I wanted to be that happy.
What classes and activities have you participated in at the BDC? (private lessons, group classes, parties, showcase, competitions)
I have experienced all that the Ballroom Dance Center has to offer.  I have consistently taken group lessons and private lessons when prepping for solos or competitions.  I have attended and performed in many of the Fourth Friday Dances and Balls.  I've performed in showcases every year since I was 12, and I've been competing in the Augusta Dance Challenge since I was 13.
How has dance enriched your life?
Without dance, I would not be the person I am today.  Dance has made me happier and calmer.  When I'm on the dance floor, nothing else matters.  I spent a year and a half away from dance, and it was as if someone stole my identity.  When I think of what makes me happy, dance is always the first thing that comes to mind.
What do you love about dancing at the BDC?
At the BDC, everyone is family, and there is absolutely no judgement, only people helping you be the best dancer you can be.  If I started dancing anywhere else, I'm not sure I would have the same love for ballroom dance.  I've visited a lot of other dance studios, but none of them compare to the at-home feeling the BDC has.
Do you have any advice for people who want to start or are just beginning their dance journey?
If you want to start, just do it.  You will not regret it, and when you do start, smile and look up!
Tell us about your future plans after graduation.
After graduating, I will be moving to BYU-Idaho in January.  There I will major in applied management and minor in ballroom dance.  I want to own my own dance studio one day.
Photo courtesy of Jacqueline Griffin