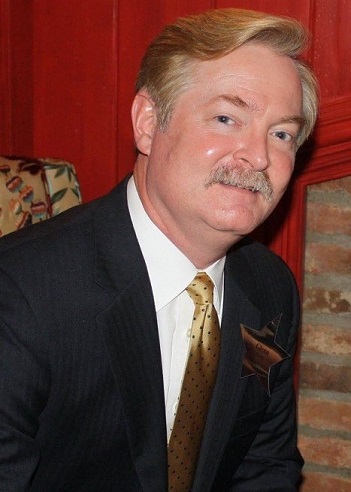 12 Nov

Meet Glenn Gordy

We would also like to welcome Glenn Gordy as an instructor at The Ballroom Dance Center.  He brings an accomplished background in social and competitive dance as well as exhibition dance to the studio.

A native of Augusta, Georgia, Glenn has always had a love of music and dance.  In 1986 he moved to Spartanburg, SC, to work for Spartan Mills at their corporate office as a programmer/analyst.  In 1988, while there, he started taking Ballroom dance lessons at Dancers Ltd. to get ready for a charity ball back in Augusta.  After taking 30 hours of private lessons, he was asked to go into teacher training.  He was trained by and taught under the direction of Peter Eanes, owner and operator of Dancers Ltd./Spartanburg Ballroom from 1990 to 2001.

During that time, he was asked by the Director of Ballet Spartanburg, Carlos Augdelo, to dance in his production of The Nutcracker.  Glenn has performed in Ballet Spartanburg's annual production of The Nutcracker every year since 1996, except for 1997.

Glenn has been very active in the Spartanburg Ballroom dancing community attending dances at several of the Ballroom dance clubs as a guest, as well as being a member of several dance clubs.  He held the office of vice president and later president of the former Palmetto Dance Club.

He returned to Augusta in 2001 to work at DSM Chemicals as an independent contractor in the IT Department.  In 2005 he was hired by Austin Industrial as a contract employee for DSM.

It was 2006 when he decided to continue his Ballroom dancing education and was told by friends in Spartanburg that The Ballroom Dance Center was where he needed to go for lessons.  He has received intensive training with Emilie Tobias and Val Ganiev and has been an active competitor in American Smooth and Rhythm, always finishing well.  He has also performed in many of the original productions of The Ballroom Dance Center.

Still very active in the Spartanburg Community, Glenn was asked to be an instructor in the very first Dancing with the Spartanburg Stars, a charity benefit for The Cancer Association of Spartanburg and Cherokee County.  He has performed in this bi-annual event since its beginning in 2007.  Glenn and his Star partner won in 2011 dancing a waltz choreographed by Emilie Tobias.

Already a familiar face at the studio, Glenn is excited to now be a part of the instructional staff at The Ballroom Dance Center as he continues to his love of dance with others.