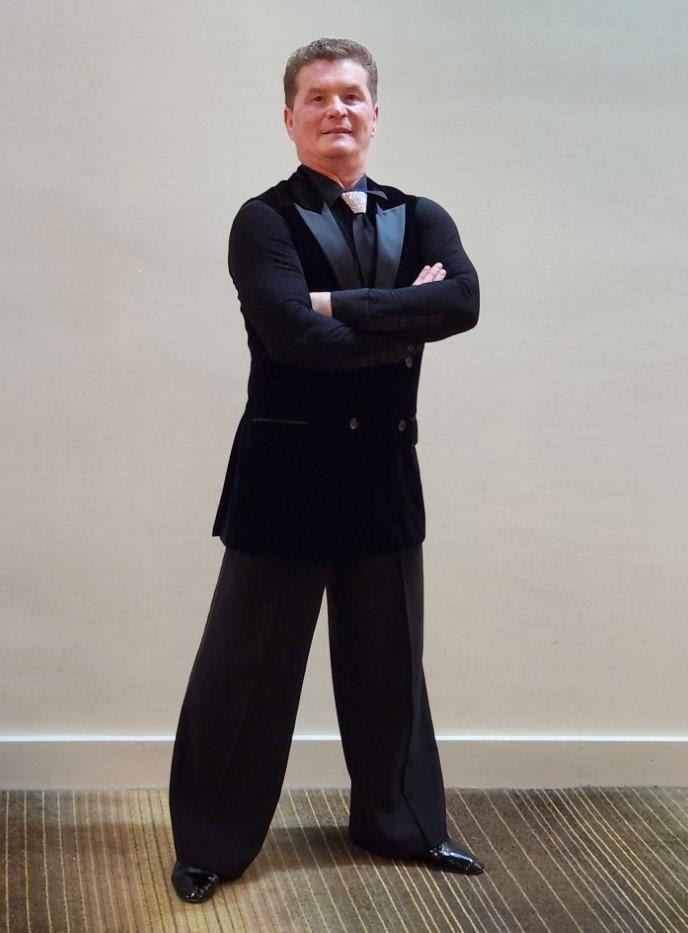 08 Nov

Our Story – Part III

Valery Ganiev was born in Russia in a small town known for exploration, extraction, and exportation of oil where his parents were in the oil industry. When he was ten, his family moved to West Siberia to further their careers. Val continued to pursue academic excellence as well as his serious athletic interest in Greco Roman wrestling.

In 1979 his family moved back to their hometown of Neftekamsk, Bashkortostan, Russia, located in the beautiful Ural Mountains, where his parents still live. At that time, fresh produce was hard to come by in the long winter months, so his parents planted and harvested apples, cherries, potatoes, onions, and more. They also made various wines, applesauce, and preserves and put-up other produce for the cold months to come. Besides helping his parents plant and harvest their garden, he stayed in shape digging the house out from heavy snowfalls.

Val also continued to pursue academics with a heavy emphasis on science and math. In addition to wrestling, he began ballroom dancing and was on a dance formation team. In Russia, ballroom dance is considered a serious athletic endeavor just like soccer, track, or ice hockey.

At that time, there was an outstanding educational system In Russia that rewarded top students for academic excellence resulting in a free, world-class education. Val's hard work was rewarded in 1982 when he went to Moscow State University, the top university in Russia, where he pursued a degree in Oil and Gas Exploration. A unique feature of this program meant that he and his classmates studied, lived, worked, and did field studies together for the full five years of their geological programs. This intensive academic and professional program resulted in life-long friendships. Even though they now live throughout Russia and the rest of the world, they still stay in touch via Skype, Zoom, and Facebook.

During the summers, he and his classmates conducted marine studies of Black Sea geological structures on board a ship. Additional field studies were conducted by the group in oil and gas exploration, including Crimean geological structure studies. Along with his close team of classmates, Val earned his first master's degree in geology from Moscow State University.

While at the university, Val quickly figured out it was more fun to dance with young women than to wrestle, so he began to spend more time dancing. It did not take him long to find another ballroom dance formation team with a strong focus on competitive dance.

After graduation in 1987, he moved to Ufa as an exploration geologist for his research institute. For seven years, Val conducted research to determine the feasibility of drilling, a considerable expense and sometimes dangerous endeavor for any geological enterprise. During this time, he competed as an Amateur 10 dancer in both standard and Latin with a Russian partner, while working full-time and pursuing additional graduate studies. They competed and traveled throughout Russia.

Always seeking to advance professionally and academically, Val was accepted as a student in the master's program of the University of South Carolina in Oil and Gas Exploration and Resource Management in 1993. He did not speak English when he arrived here and attended an English program for international students for three semesters.

He graduated in 1995 with a second master's degree, this one in Earth Resource Management from USC. Following graduation, he went to work for an American geological company affiliated with his research institute in Russia and the University of South Carolina. From Columbia he conducted oil and gas regional studies in different areas of Russia. When the company he was hired by decided to relocate to Texas in 1999, Val decided to stay in Columbia.

While studying at USC and after graduation, he continued ballroom dancing as an amateur with three dance partners, one Russian, one from the Czech Republic, and one American. Not long after that, a member of the dance community introduced him to The Ballroom Dance Center which needed a dance instructor. After a great deal of consideration, he made the tough decision to leave the field of geology for a "new" career as a professional ballroom instructor and competitor.

In 2000 Val and Emilie decided to start competing together professionally. They are the only professional dance couple in the area who were US 9-Dance finalists, placing fourth in the United States. Val shared the vision Emilie had for a studio where life-long learning and dance excellence were the goals. We will share more about their seven-year professional, competitive career and their 21-year partnership in the next part of our story.

Val is an amazing dancer and the ultimate teacher, always pushing his students to be their best, but most of all, he is our favorite Russian!