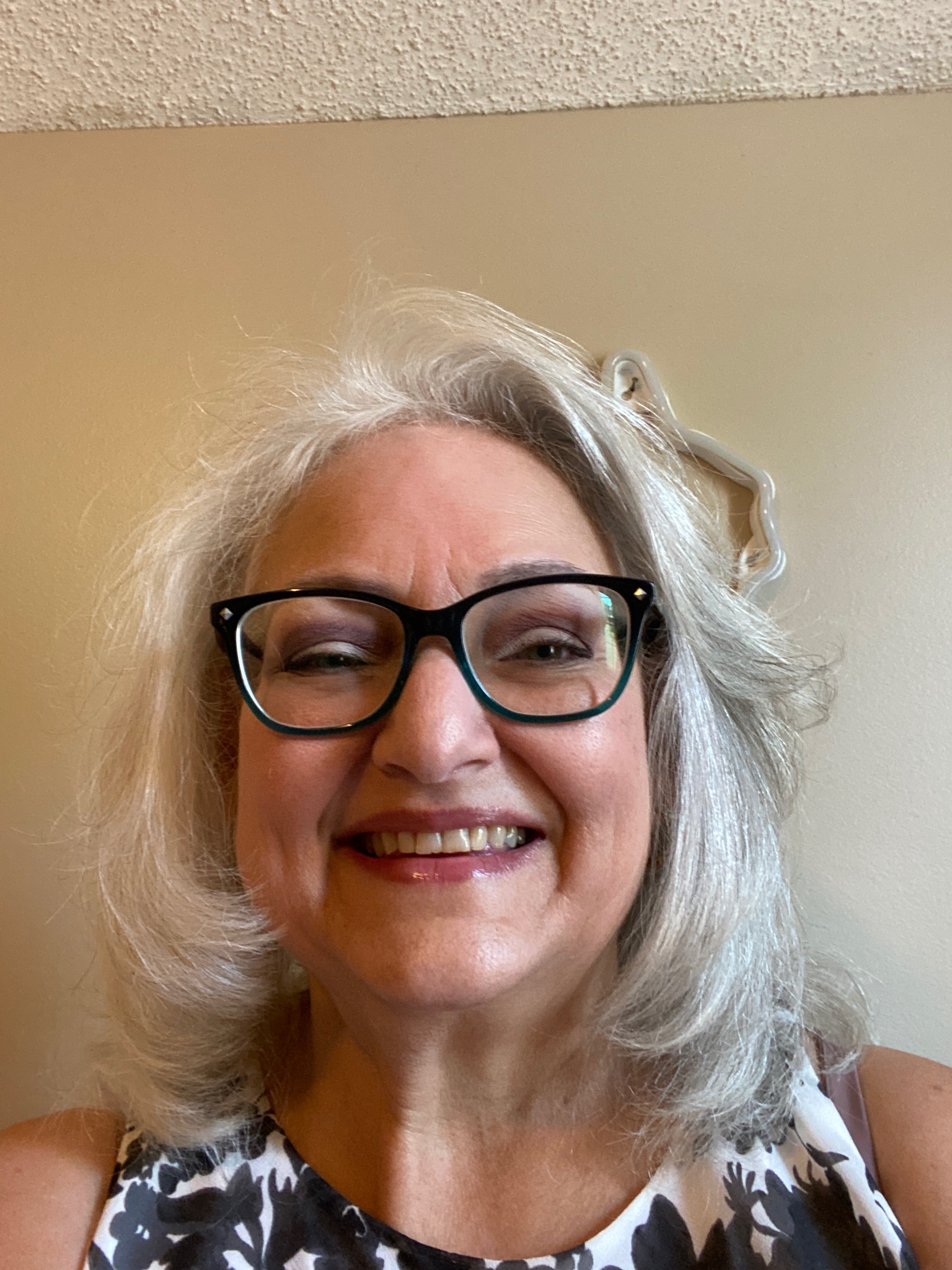 19 Sep

Who's Who at The BDC … Sandra Parson

Hi, my name is Sandra Parson, and I have been taking lessons for two years and four months at The Ballroom Dance Center (BDC).  Joining the BDC is the best decision I have made for this portion of my journey in life.  A seed was planted many years ago about the BDC and was dormant until the day I was sweeping volumes of dust and debris, and I decided that dancing with a broom was inadequate.  I promptly called the BDC, and I fell in love with all things dance.   I just have to say that when we went into COVID lockdown, I was a lost little soul.  I am forever grateful the BDC was able to open again safely.

The group of folks who run the center are a joy!  They are always helpful and accommodating to students' needs.  Vickie, Joyce, Jessica, and the inimitable Jillian run and have run the center like a fine-tuned violin.  When you join the BDC, you are enfolded into a dance family that is supportive and encouraging as you grow in dance.

In 2019, I attended the production Murder at the Moulin Rouge, as my personal introduction to the dance center and was "blown away" by the professional staging and dancing.  This year's production, Villains, was a delight. The production was an astounding success which delighted the audience.  It's hard to single out a performance for excellence, since they all were exceptional, but I must mention the dance by our own Stars, Val and Emile.  They made the background fade away, and all I saw was divine dancing and dazzling displays of diamonds in the dark.  It was a work of art.

I was recruited to work the floor at the Augusta Dance Challenge this year.  I am so glad I was enlisted.   I was very happy to do it because spectators aren't allowed.  So, this gave me an opportunity to watch a competition LIVE. I grinned, clapped, and howled all day.  I did my assignment, too, Jillian.  This year, the event was live streamed on Facebook.  How fun for Facebook fans!  This was my second opportunity to witness some competition.  The first time was two years ago during the first night when solos are performed.  I videoed a lot of dances that I review from time to time to assess my progress and to just watch for pleasure.  It is also nice seeing familiar faces over time.  Other studios become family friends, as well.

As a student, I can say that there are no words adequate to describe the fine teachers at The Ballroom Dance Center.  I marvel at their patience (as I have a tendency toward hysterical laughter at my missteps during my lessons).  Their knowledge of dancing and proper frame and technique is paramount.  I noticed the other day Val instructing a seasoned dancer in proper frame, and I had to giggle: it never bears NOT repeating.

Emilie took me through orientation and assured me my two left feet would indeed serve me well. I just had to rename one Right and the other Left.  It has been a wonderful challenge from my very first lesson.  She also told me that if I can walk, I can dance.  (Has anyone ever seen me attempt to walk?  I have issues!!)  My two goals when I started taking lessons were: 1. learn to dance and 2. have fun.  Those two goals are reenforced with each lesson.  Every visit to the dance center is fun and full of laughter…I thrive on that, and I am learning to dance as well.  What could be more perfect?

I love our Friday night dances/balls throughout the year.  Some are more special than others, but they are all opportunities to practice the skills I learn in my lessons and group technique class.   It's also a lovely time to spend socially with the BDC dance family.  I take two private lessons a week and a group technique class once a week.  I enjoy each lesson and look forward to working with my teachers as well as seeing my friends in technique class.  It is rewarding to see the progress I have made from a fledgling neophyte to someone who can count, execute proper feet placement, follow the lead, hold proper frame, oh, my gosh! there is so much!  I love it!  Any frustrations I have push me forward to conquer what mountains and hills stand in my way, of which there are many.  This will be a long hike, and I look forward to the rest of the journey with a spring in my step and good dancing shoes on my feet.